012 Praxis für Arbeiten und Wohnen

Place:
Year:
Team:
Belin
2019-2021Diana Fügener, Jurek Brüggen

Eine Praxis für Wohnen und Arbeiten: Beides überlagert sich. Der Raum bleibt offen. Er verändert sich durch faltbare, raumhohe Wände. Sind diese geöffnet, überwiegt das Wohnen. Sind die Wände geschlossen, überwiegt die Arbeit in der Praxis. Hinter den Wänden liegen Küche und Bad, stehen Regal und Schrank, öffnen sich Flur und Eingang. Alles ist flexibel, offen oder geschlossen. Hier ist das Ende der funktionalen Trennung. Auf 40m2 ist beides möglich, jetzt oder später, tagsüber oder nachts.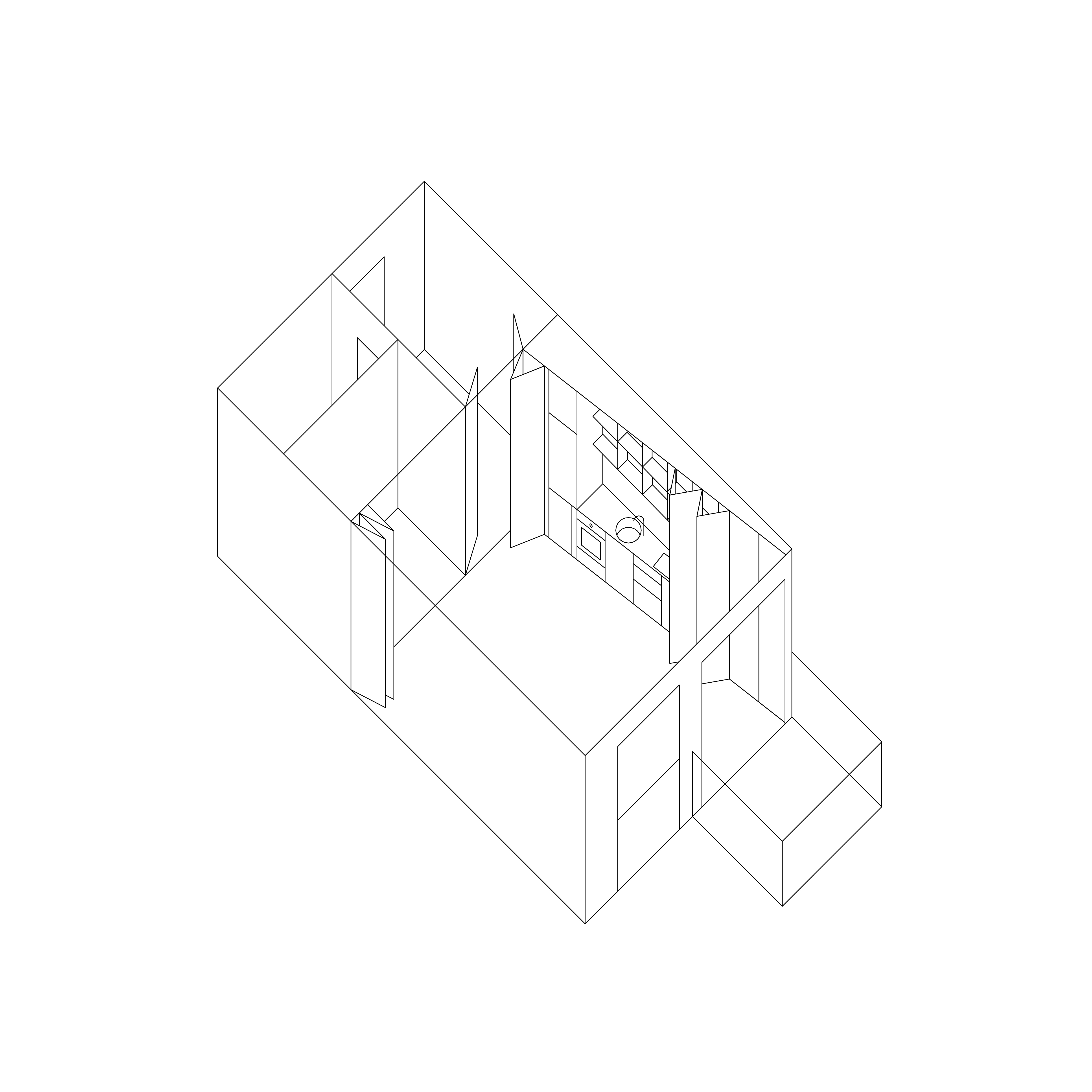 Haus für alle(s) (House for everyone and everything) is a project for the citizens´ initiative "Stadtmitgestalter". It proposes to transform a construction ruin into a communal centre. In cooperation with a private investor the city of Werder tried to build an extensive artifial thermal spring. The investor went bankrupt and the almost finished project stopped for many years. Instead of a luxirious even taller project which city tries to develop with another private investor, Haus für alle(s) proposes a creative reuse of the existing strucutre in order to develop a communal centre. It was officially supported by the citizens of Werder Havel, but not realised due to individual political interests.